What is the difference between microfiber cloth and ordinary cotton cloth? When wiping the object, ordinary cotton fabric directly sucks the dust, grease, dirt, etc. on the surface of the wiped object into the fiber. It remains difficult to remove in the fiber after use. It will harden and lose elasticity after a long time, which affects the use. The microfiber fabric can effectively solve the above problems. The ultra-fine fiber fabric has a fiber diameter of only 0.4 μm, and the fiber fineness is only 1/20 of silk. Its special wedge-shaped cross-section can more effectively capture even a few microns of dust particles and adsorb dirt between fibers (and Not inside the fiber), coupled with high fiber density and high density, it is very easy to clean after sticking unless it is stained with stubborn oil stains, no need for any chemical detergent to wash, use ordinary laundry soap, gently rub in warm water It can be cleaned. microfiber cloth features:

Product features of microfiber fabric:
1. COMFORTABLE, SUPER-ABSORBENT & FAST DRYING
- It is slightly thicker than an average towel. Microfiber absorbs almost 5 times more water than cotton. The towels can absorb up to 7 times its weight. Just hang it outside for a few minutes and you can quickly use it again
2. EXTRA LAGER SIZE
- 59 inches in diameter include tassels which fit up to 2 people comfortably, the perfect amount of space to share with your lover, child, pet and so on
3. MULTI-PURPOSE
- Not just a gorgeous beach towel or beach blanket! Use your beach towel for park picnics, yoga, meditation & poolside lounging. It can also be used as Wall handing decoration beach cover, travel blanket, camping cover, beach wrap-around, bed throw, table throw, picnic mat, sunscreen tippet and so on
4. NOT STICKY SAND & NOT FADED
- The multi-color towel will not fade and not sticky sand, perfect for the beach or park. And it is very lightweight, so you can take it to anywhere
5. WASHING INSTRUCTION
- Hand wash, Only Non-chlorine bleach, hang to dry, No warm iron. Please note don't machine washing, or maybe damage the fringe
Microfiber cloth precautions
Microfiber fabric for upholstery
Under normal conditions, the water absorption capacity is 7 times that of cotton products of the same weight, and the water retention capacity is 5 times its own weight. In the wet state, it has better water absorption than in the dry state.
Microfiber fabric for sofa
Compared with cotton fabrics, microfiber cloth does not have protein hydrolysis due to its special fiber characteristics, so it is difficult for bacteria to survive. Even if it is wet for a long time, it will not be moldy, sticky or smelly. The service life is about five times that of cotton fabrics.
Microfiber fabric for clothing
A Superfine fiber cloth, with advanced weaving technology and finishing technology, makes the fiber of the finished fabric have a standard chrysanthemum-shaped cross-section and a more layered structure. Therefore, its water absorption and moisture permeability (including water absorption and water absorption speed) and Water retention capacity are particularly prominent.
Product parameter of microfiber fabric: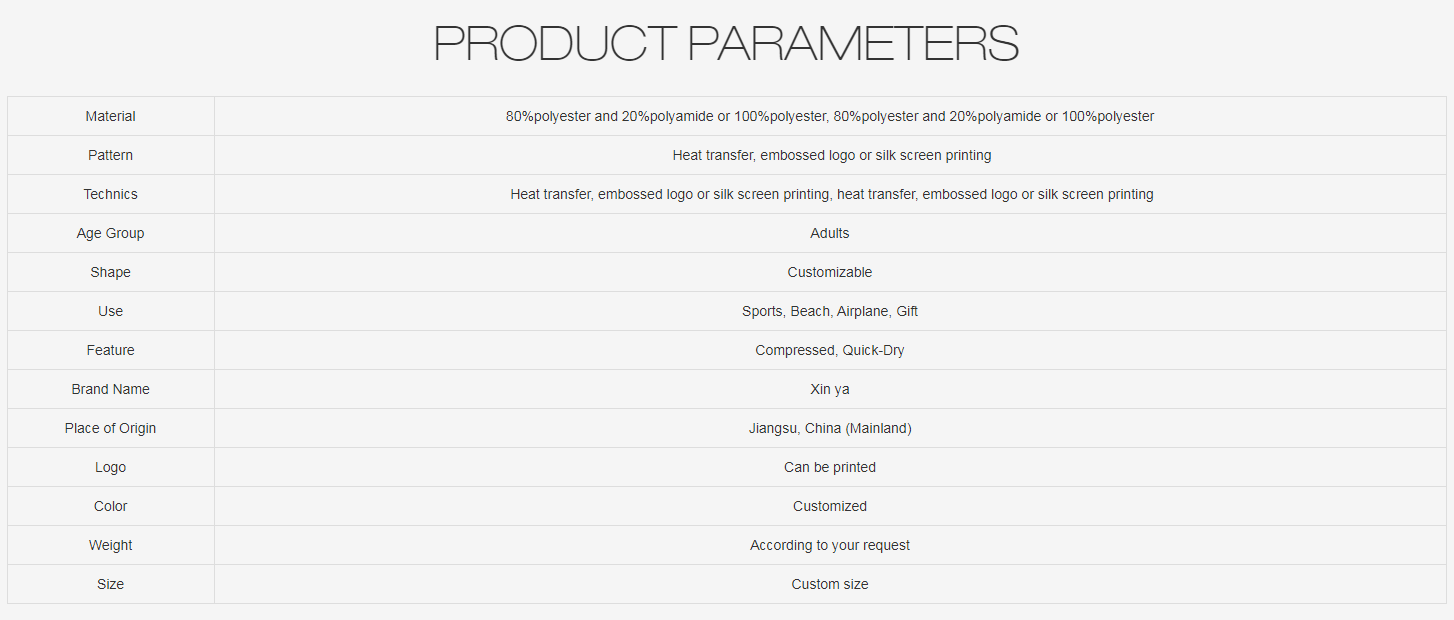 Product Image microfiber fabric: